Here are some quick Sammy tips for travelling around Canada, or even beyond!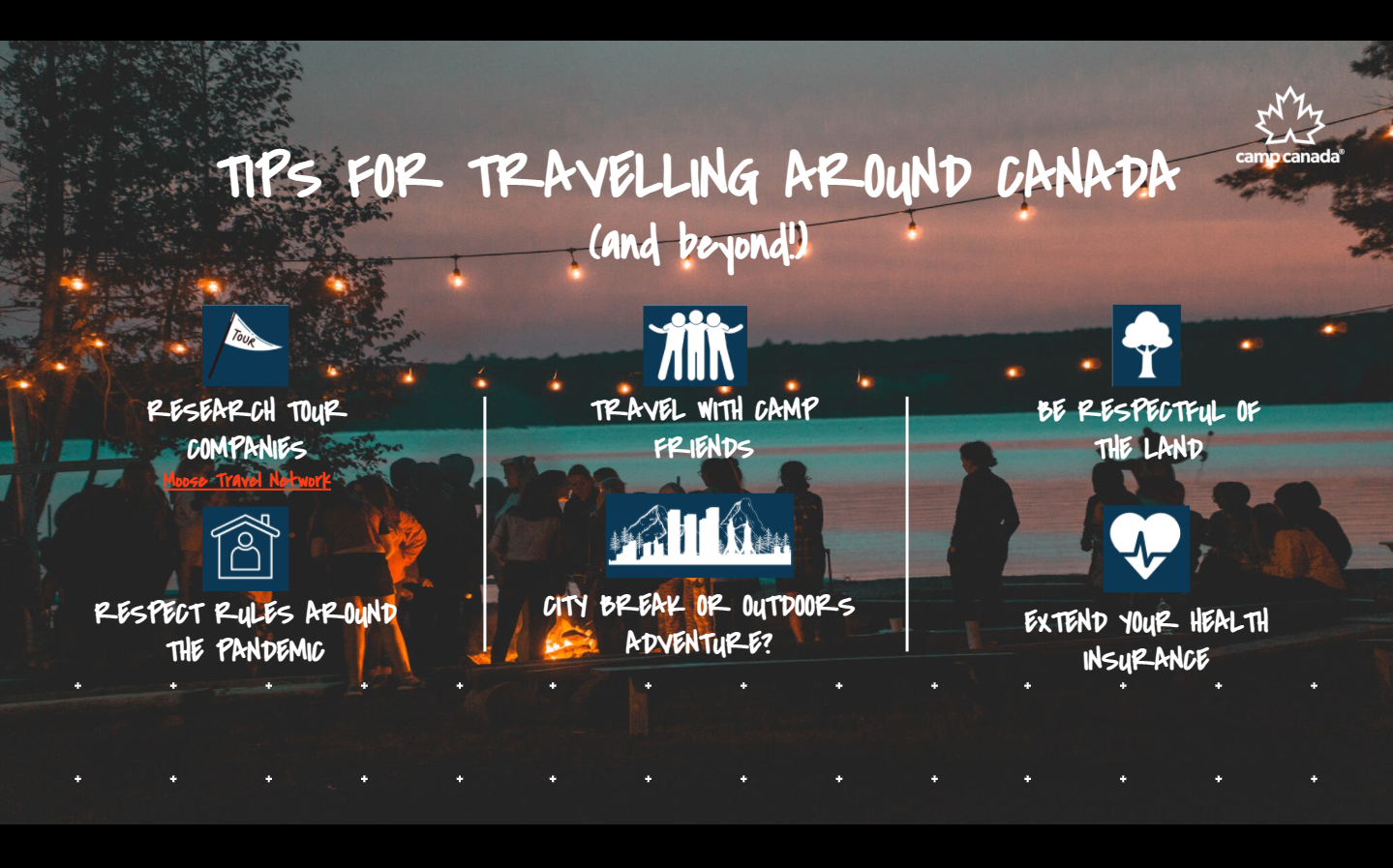 Respect Rules Around the Pandemic
When you finish camp, the chances are that we will all still be in a pandemic! Please be sensible and respect the Canadian Government and Public Health guidelines
Travel with Camp Friends!
Want to prolong your stay because you LOVE the people you've met? Ask camp friends if they are planning to travel too. Or maybe a local staff has some room at their cottage? Don't be afraid to ask!
City Break or Outdoors Adventure?
What are you in the mood for? If you don't have a car, travelling around Canada can be tricky (it is the 2nd largest country in the world afterall! Sometimes doing one of the other is better than squeezing everything in!
Be Respectful of the Land
Just like at camp, you should respect nature and the cities you visit. Also remember that you share this land with First Nation and Indigenous people. For more information, visit this webpage.
Extend your Health Insurance
Accidents happen, especially when you're travelling in a new country! You can get health insurance coverage when you are travelling Canada with us! E-mail insurance@campcanada.ca to learn how to do this.